Dear students and parents,
We would like to invite you to join our Chemistry seminar at 7:30pm on 8th of October, 2022 ! It is an excellent resource for any students who are currently studying VCE Chemistry, or are interested in studying it in the future.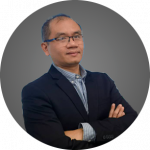 Enjoy the session with Mr. Myint, an experienced Chemistry teacher in VCE, A Level and IGCSE programs. His students achieved incredible results with more than 50% of them achieving scores of 90%.
Mr. Myint will guide students through the curriculum and explain the most common questions about VCE Chemistry:
Why do we choose Chemistry?

How to learn Chemistry efficiently?

How do I achieve high scores in Chemistry assessments?

Curriculum changes in 2023?

What are the most important topics or concepts?
Seminar Date: 8th October 2022
Time: 7:30pm
The Zoom details will be as follows:
ID: 246 549 9062
Pass: 9808 9999
Looking forward to meeting you online on the day!