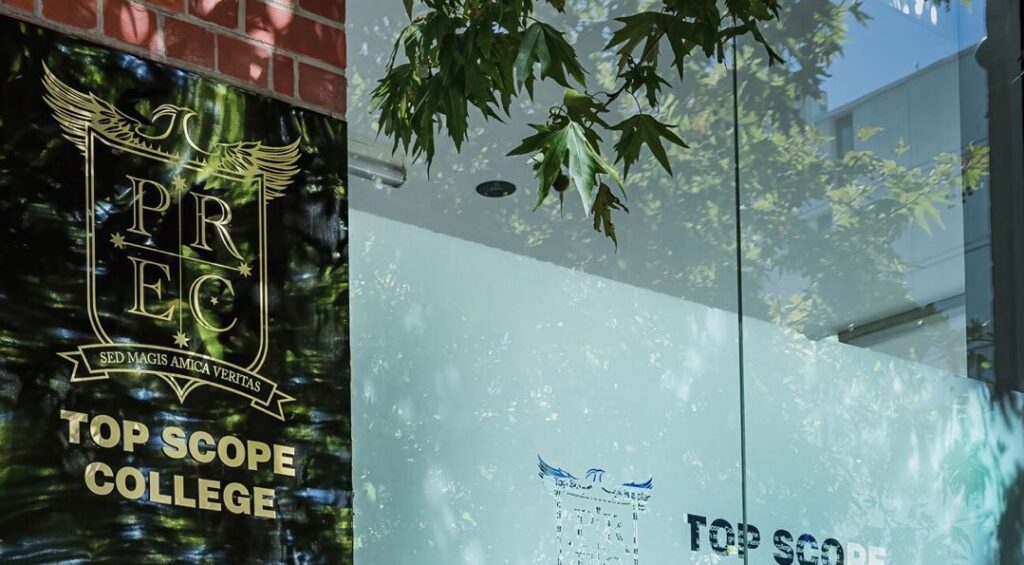 Top Scope College is one of Australia's leading tutoring schools, offering specialised tutoring for scholarship, selective entrance, VCE, and IB exam preparation, taught by a team of highly experienced teachers. Top-scoring students consistently obtain scholarships or entry to prestigious and select entry schools, as well as high VCE results each year. Our programmes cover multiple subjects, including English, writing, math, and science, and are available across our four campuses, three located in the south-east suburbs of Chadstone, Box Hill, and Glen Eira, one located in north suburb Preston, Victoria.
At Top Scope College, every student is encouraged and supported every step of the way through their academic journey. Our materials are rigorously checked and maintained to ensure they are relevant, challenging, and reflective of the Victorian curriculum and VCAA standards. The teachers at Top Scope are experienced and professionally qualified, with many of them actively teaching in Victorian state and private schools. For our scholarship preparation classes, our scholarship testing materials are based closely on real tests and topics given in Victorian Selective School exams, giving our students a competitive edge.
Every student at Top Scope is an important part of our school community. From enrolment and the first day of class to their entrance exam and interview and beyond, we are here to support your child's learning in any way we can. We pride ourselves on our strong professionalism and our caring, focused approach to teaching. Our friendly, professional administration team is happy to support you throughout the enrolment process as well as discuss any concerns or queries about your child's progress.
For more specific details on each of the classes we offer, please see the 'Learning' tab.
Top Scope College is an excellent choice for anyone looking for a high-quality tuition centre in Australia. With its experienced tutors, personalised approach, and proven teaching methods, the tutoring centre has helped countless students achieve their academic goals and succeed in their exams.