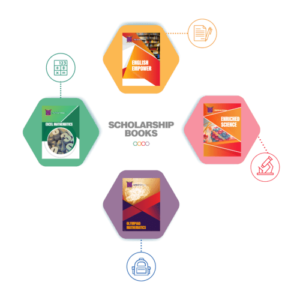 Dear parents and students, 
Some public Extension program tests have been opened, please be aware of their entry dates. For example, If it is for entry Year 7 in 2021, the students should be Year 6 in 2020. 
Some private schools have started their registration for scholarship exams recently. Please see the school names with underlined. Be aware of their intake year level as well.  
Lauriston Girls' School has deferred their scholarship exam from March 2020 to August 2020. If you are Year 6 this year, you can apply the scholarship for entering Year 7 2021.
Please always follow up with our information and update the test dates.
Any questions, please feel free to contact the office.
Kind regards
Top Scope College
| | | | |
| --- | --- | --- | --- |
| School | Application for | Closing Date | Date of Test |
| Albert Park College | Entry to the SEAL Programme | Monday, 11 May 2020 | Saturday, 16 May 2020 |
| Billanook College | Scholarships for entry to Year 7 in 2022 | Friday, 16 October 2020 | Saturday, 24 October 2020 |
| Cranbourne Secondary College | Academic Excellence Program for entry to Year 7 in 2021 | Monday, 03 August 2020 | Friday, 07 August 2020 |
| Dromana College | Entry to Year 7 LEAP in 2021 | Friday, 16 October 2020 | Saturday, 24 October 2020 |
| Elizabeth Blackburn Sciences | Assessment for entry to Elizabeth Blackburn Sciences for Years 11 & 12 in 2021 | Friday, 17 July 2020 | Saturday, 25 July 2020 |
| Firbank Grammar | Scholarships for entry to Years 3, 4, 5 & 6 in 2021 (Sandringham Campus) | Thursday, 30 July 2020 | Testing date information will be provided in due course. |
| Haileybury | Scholarships for entry to Years 5, 7 and 10 in 2022 | Will open from 3 August 2020 | Oct 2020 |
| Lyndhurst Secondary College | ACE testing for entry to Year 7 2021 | Monday, 31 August 2020 | Saturday, 05 September 2020 |
| Melbourne High School | ENTRANCE EXAMINATION FOR YEAR 10, 2021 | Friday, 31 July 2020 | Wednesday, 12 August 2020 |
| Norwood Secondary College | Entry to the Year 7 Norwood Enrichment Program in 2021 | Monday, 07 September 2020 | Saturday, 12 September 2020 |
| South Oakleigh College | SOC Accelerated Learning Program | Friday, 14 August 2020 | Saturday, 22 August 2020 |
| Strathcona Baptist Girls Grammar School | Scholarships for entry to Years 5-9 in 2022 | Friday, 16 October 2020 | Saturday, 24 October 2020 |
| University High School | Entry to the Accelerated Learning Programme for Year 7 in 2021 | Thursday, 27 August 2020 | Saturday, 05 September 2020 |
| Victoria University Secondary College | SEAL testing for entry to Year 7 in 2021 | Friday, 28 August 2020 | Friday, 04 September 2020 |
| Viewbank College | Acceleration and Enhancement Program – Year 7 2021 | Monday, 20 July 2020 | Saturday, 25 July 2020 |
| Wellington Secondary College | Entry to the High Flyers Program in 2021 | Friday, 14 August 2020 | testing date has been postponed. |
| Lauriston Girls' School (AAS) | Entry to Year 5, 7, 10 in 2021 | Friday 21 August, 2020 | Saturday 29 August 2020 |
| Genazzano FCJ College (AAS) | Entry to Year 7, 9, 10 and 11 for 2022 | Will open in November |   |
| Korowa Anglican Girls' School (AAS) | Entry to Year 5-11 for 2022 | Will open from 1st Sep |   |
| Mentone Girls' Grammar School(ACER) | Years 5 to 11 | Current -07/Oct/2020 | Saturday 17 Oct 2020 |